iVIEW software for lockers
Software iVIEW for lockers

You are here
iVIEW software for lockers
Features
>
LOCAL/WEB SERVER. can be installed either in cloud or local server.
>
DEVELOPED UNDER MOST ADVANCED TECHNOLOGIES
>
USABILITY : User friendly and intuitive.
>
INTEGRATION it can be integrated into other software by means of web services.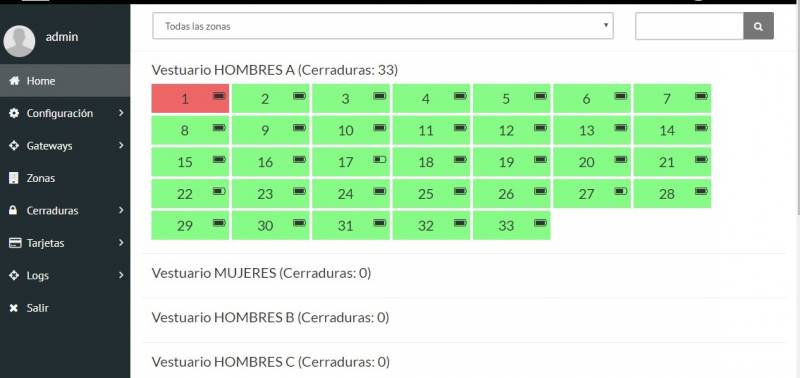 Dimensions

Technical specifications
Description
iVIEW software for lockers
Specifications
·Remote locker occupancy monitoring ( free/occupied, card used/ battery status...)
·Audit trail: shows the events generated by the locker,such: opening/locking time...
·Enables remote configuration of the lockers ( free/fix mode, self opening, subgroups)...
·Generates standard and client customized reports.

System requirements
· CPU with 4 cores and 16GB of RAM.Intel core i5 or similar. A server is recommended cause it will be on 24 h. Regarding the PC , it must be a dedicated PC with native operative system of 64 bits. 20GB hardrive space available.