About us
We make sense
We are a team of people committed to a service-oriented approach to adapt to your needs and offer you customised projects in a flexible and dynamic way.
A better world is a safer world
We are motivated by a commitment: to give the world a meaning beyond engineering. We come up with ideas to build a better, more efficient, sustainable and safer world.
We want to contribute to developing safe and stable ecosystems, in which the most advanced innovation is the most harmonious: invisible but 100% reliable.
Our technological solutions add value in all those environments that require safety, monitoring and supervision, and this is why we design, develop, manufacture and sell smart electronic solutions for the responsible and efficient control of people, objects and environments.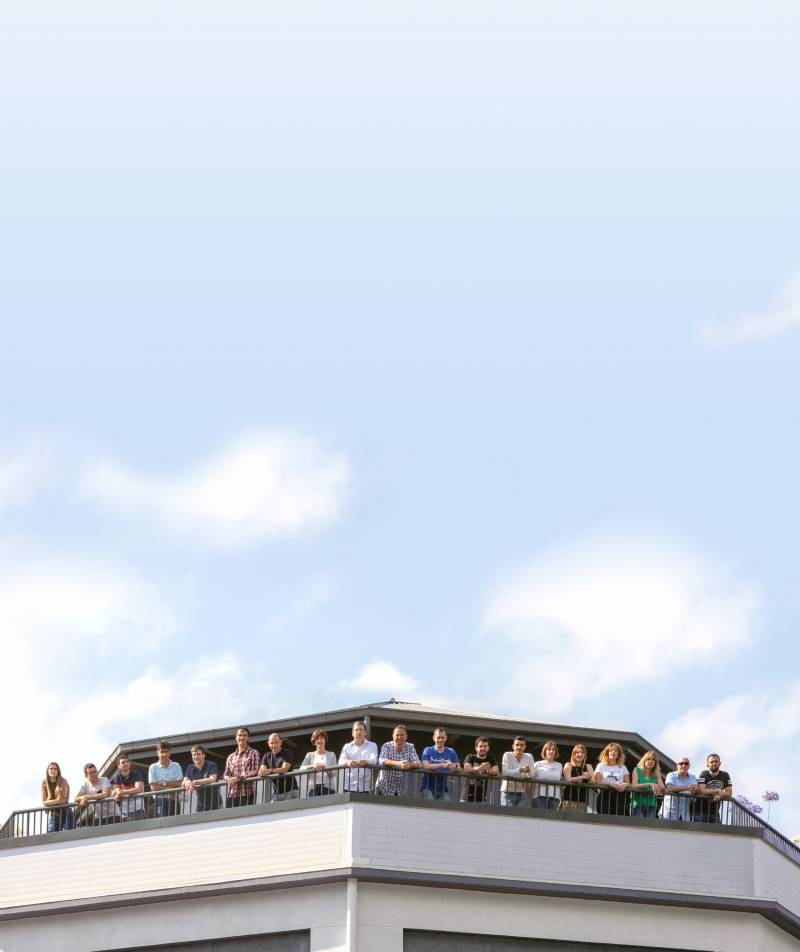 Worldwide presence
Phnom Penh,Camboya
11.562018179603806,104.92713253945112
0
Selangor, Malasia
3.073696928072316,101.51693777951255
0
Hornsby NSW, Australia
-33.703820535589294,151.0949357291389
0
Singapore
1.3628690389284375,103.84135997598105
0
Manila, Filipinas
14.60618797137638,121.02090448497404
0
Mumbai, India
19.075819336846138,72.88550846709984
0
Hong Kong
22.31837059085691,114.17381045310628
0
Shanghai, China
31.194203698810455,121.48872237146747
0
Douala ,Camerun
4.047007957227026,9.732529143558622
0
Plumstead, Sudafrica
-34.02509712850527,18.46989248896989
0
Abidjan, Costa de Marfil
5.340441061668462,-4.008353250101209
0
Dakar, Senegal
14.714222899123984,-17.463548766693975
0
Casablanca, Marruecos
33.59981759133339,-7.596213344950229
0
Dubai- Emiratos Árabes
25.175402853417854,55.25005052077461
0
SHARJAH,Emiratos Árabes
25.341573981458122,55.41813720476466
0
Riyadh, Arabia Saudi
24.73616440259826,46.6609217773414
0
Moscú, Rusia
55.7497453783628,37.60203781762368
0
sleeuwijk, Holanda
51.81083072867911,4.951374740199981
0
Zagreb, Croacia
45.80788822805778,15.978459914557902
0
PRATO Galciana Italia
43.889199132879384,11.057774415500262
0
Colleferro, Italia
41.72592759028555,13.0036834052097
0
Estambul, Turquía
41.046882661279604,28.973633351080252
0
Sarajebo, Bosnia
43.856977730734094,18.412062768358282
0
Limassol, Chipre
34.69622146485743,33.025440846437846
0
Lisboa
38.733527336187464,-9.176184658426791
0
Ski
59.71965642310439,10.838440250168674
0
Bucarest
44.43236636833655,26.10366153297946
0
Courbevoie
48.90146699429089,2.2600752315836417
0
Wiesbaden
50.07851022869148,8.239852800203607
0
Caracas
10.482547280145257,-66.90449276207943
0
Buenos Aires
-34.652489917144614,-58.464839458465576
0
Colombia medellin
6.16264524298911,-75.51107320665358
0
Santo Domingo
18.47822007808378,-69.92467403411865
0
Miami
25.761205150422636,-80.19524128501928
0
Sede Principal
43.24512066250226,-2.3922085762023926
1
Enkoa
with 5 senses
Harmony
Design, balance, attractiveness, functionality. Invisible but functional, attractive but balanced. Form and content. Effectiveness of the solution, with the user experience as the essence of our solution. Maximum technological innovation with the most harmonious expression. Design is part of the way that we see life and work and this is why we seek harmony in everything that we develop and manufacture. Beauty that works.

Dynamism
Flexibility, decisiveness, agility, efficiency. We listen attentively and with empathy and we are effective in our execution. Our work is not understood without a firm intention to co-create the best solution with our customers. To do this, we must always be ready to move quickly and effectively, to adapt and be truly decisive.

Meaning
The circle closes when we add real value and that value reverts to our brand. Enkoa solutions go further because they are relevant, unique and genuinely add value. With this value we close the circle and we manage to make our value proposal real.

Ingenuity
Creativity, intelligence, empathy, vision. Being Enkoa means always cultivating an attitude of imagining, investing or creating, combining with intelligence and skill the knowledge that we possess and the means at our disposal.
Our engineering is different: it is a question of empathy, vision and audacity.

Commitment
Our work aims to provide value, open new ways to make useful and effective products and systems that solve the problems of our customers and people. Our commitment is the guarantee that the result will be satisfactory: involvement and effort with determination and perseverance are key to the relationship that we establish with our customers
Our team
Our Team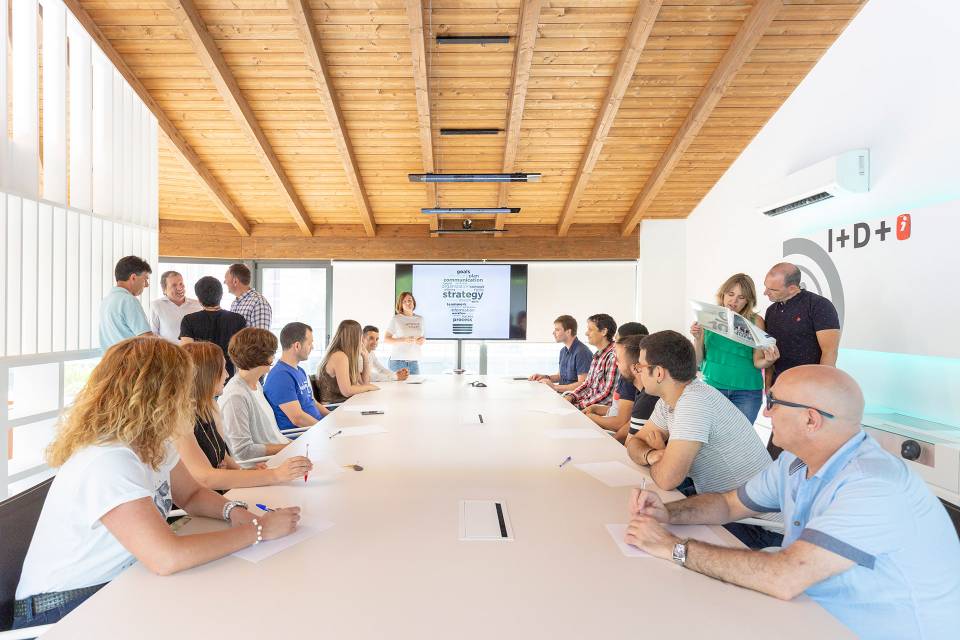 People
for people
The human component is the key factor that highlights the most relevant way in which Enkoa is different: people who think, imagine solve, create and dream. We are a team of people committed to a service-oriented approach to adapt to your needs and offer you customised projects in a flexible and dynamic way.