Ultrasonic sensor for parking space detection
You are here
Ultrasonic sensor for parking space detection
Features
>
STANDALONE SYSTEM: battery operated, cable free.
>
AUTOMATIC CALIBRATION. By placing on the parking space and putting the batteries, through the measurement made by the ultrasound pulses and it is stored as reference height.
>
DETECTION . When the car parks, the sensors measures a distance below the reference distance and thus processes if the parking space is free/occupied.
>
REAL TIME The sensor sends the parking space status every 10 seconds to the led or display.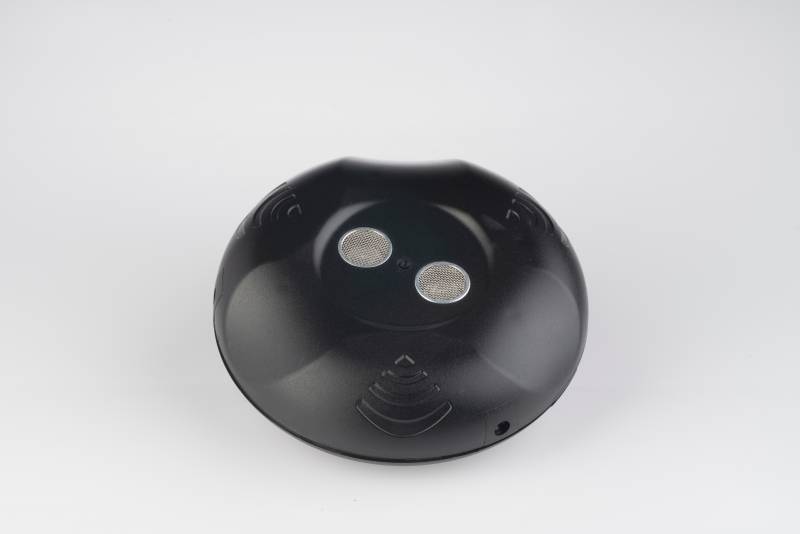 Dimensions

Technical specifications
Description
Ultrasonic sensor for parking space status detection
Power
3 batteries LR3 1,5 V ( AAA alkaline batteries).
Battery life
3 years (50μA average consumption, max. 20mA)* with AAA alkaline batteries.
Communications
2,4 GHz , IEEE 802.15.4 wireless.
Communications coverage
10m-50m ( Max. distance to the gateway)
Operating temperature
-10º to 50º
Technology
Ultrasound transmitter / receiver.
Detection coverage
Cars with height over 0,5 m are detected.
Assembly height
Between 1,75m - 5m.
Reaction time
< 8 seconds.
Dimensions / Weight
ø 110mm x 40 mm / 130grs. aprox.