Gateway 2.0 for icount

You are here
Gateway 2.0 for icount
Features
>
MAX.ELEMENTS : It manages up to 100 sensors.
>
HIGH DISTANCE COVERAGE: It covers an area extension of 40-50 metres.
>
KEYBOARD. It has a keyboard for basic parameter configuration.
>
ENHANCED NEW VERSION. Small size and improved design. Easy to install and mount.Capacitive and audible keyboard. More internal memory and processing speed.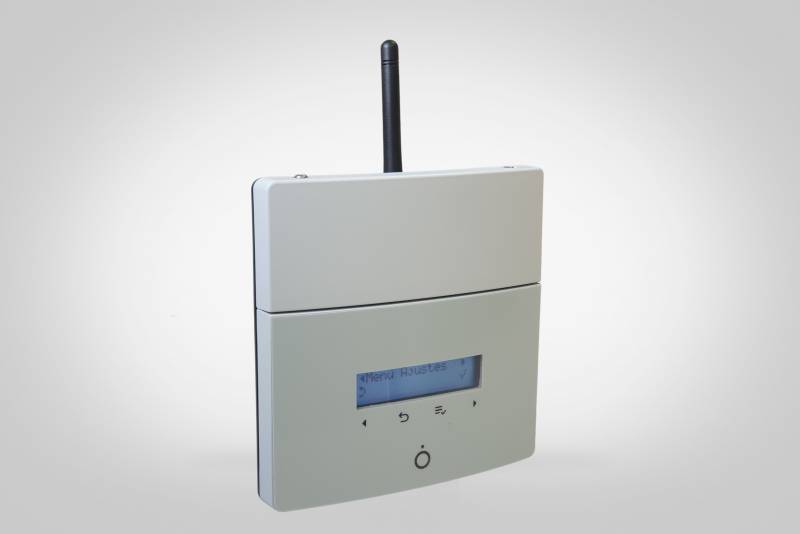 Dimensions

Technical specifications
Description
Gateway 2.0 for icount systems
Power
VIN 85-264 VAC-47-63 hz. Removable borne VIN 9-18 Vdc / 500mA. DC Jack. Adaptor AC/DC external included.
Led
Front logo iluminated.
Memory
EEPROM external storage memory with 512 kbytes
Display
LCD, alphanumeric of 16 characteres x 2 lines.
Keyboard
4 key matrix attached to the box to configure functions
Interfaz
Modbee (IEEE 802.15.4) /Ethernet RJ-45/ Wi-fi (optional)
CALENDAR CLOCK
In real time >20 year autonomy
Dimensions / Weight
140 mm (height) x 140 mm (width) x 46 mm (depth)/ 500 gr