Ultrasonic sensor-powered
You are here
Ultrasonic sensor-powered
Features
>
AUTOMATIC CALIBRATION. It is calibrated by placing on the parking space and connecting to the power source, and through the measurement made by the ultrasound pulses and it is stored as reference height.
>
DETECTION . When the car parks, the sensors measures a distance below the reference distance and thus processes if the parking space is free/occupied.
>
REAL TIME The sensor sends the parking space status every 10 seconds to the led or display.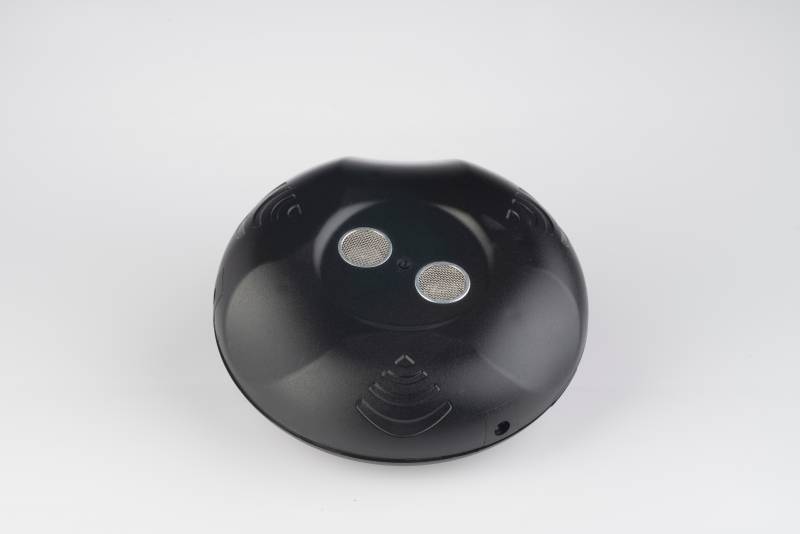 Dimensions

Technical specifications
Description
Ultrasonic sensor for parking space detection.( powered)
Power
12Vdc/35W for 100 units
Max. Cable length
3m from sensor to sensor to connect 100 units to the same power source.
Consumption
25mA max, 50 uA average
Cable type
Power cable with 2 wires x 1,5mm2
Communications
2,4 GHz , IEEE 802.15.4. wireless 10-50m to the gateway
GATEWAY/ LED SYNCRHONIZATION
Up to 100 sensors/gateway - 5 sensors/led
Operating temperature
-10º to 50º
Technology
Transmitter/ Ultrasound receiver
Detection coverage
Cars with height over 0,5 m are detected.
ASSEMBLY HEIGHT
Between 1,75-5m.
Dimensions / weight
ø 110mm x 40 mm./130grs aprox.