Gateway 2.0 iswitch
You are here
Gateway 2.0 iswitch
Features
>
WIRELESS COMMUNICATION WITH THE ENERGY SAVER. It receives the room status from the energy savers and sends the information to the iVIEW software.
>
COMMUNICATION HUB It works as a link between the energy savers and the iVIEW software .
>
GATEWAY PER FLOOR
>
MAX. ELEMENTS : Up to 50 energy savers and 19 sensors per energy saver.
>
ENHANCED NEW VERSION: Small size and improved design. Easy to install and mount.More internal memory and processing speed.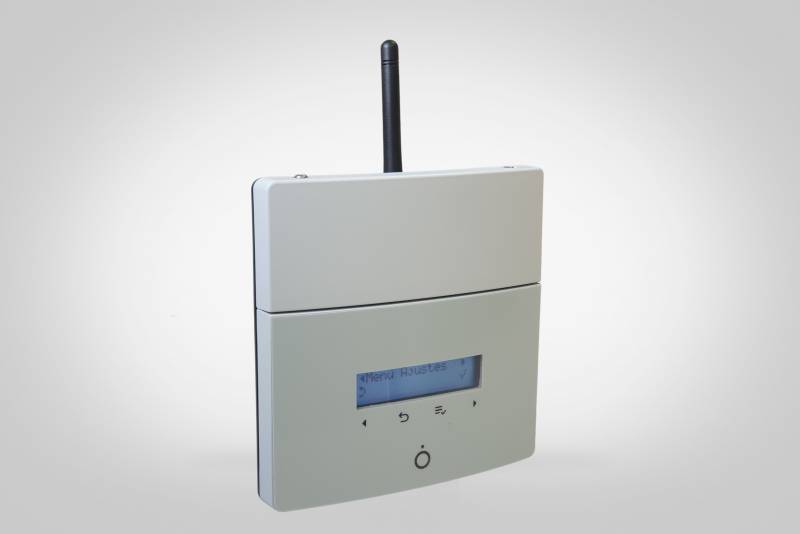 Dimensions

Technical specifications
Description
Gateway 2.0 for iSWITCH wireless system
Power
VIN 85-264 VAC-47-63 hz. Removable borne VIN 9-18 Vdc / 500mA. DC Jack. Adaptor AC/DC external included.
Led
Front logo iluminated.
Memory
EEPROM external storage memory with 512 kbytes
Display
LCD, alphanumeric of 16 characteres x 2 lines
Keyboard
4 key matrix attached to the box to configure functions
Communication interface
Modbee (IEEE 802.15.4) /Ethernet RJ-45/ Wi-fi (optional
Clock calendar
In real time >20 year autonomy.
Dimensions / weight
140 mm (height) x 140 mm (width) x 46 mm (depth)/ 500 grs