Multibox motion sensor
You are here
Multibox motion sensor
Features
>
WIRELESS COMMUNICATION.it detects occupancy and have wireless communication with the energy saver.
>
STANDALONE Battery operated.
>
INSTALLATION. Wall mounted (surface or recess mounted)
>
SEVERAL SENSORS. Several sensors can be placed in the room.
>
HUMIDITY AND TEMPERATURE SENSOR. Temperature and humidity sensors embedded.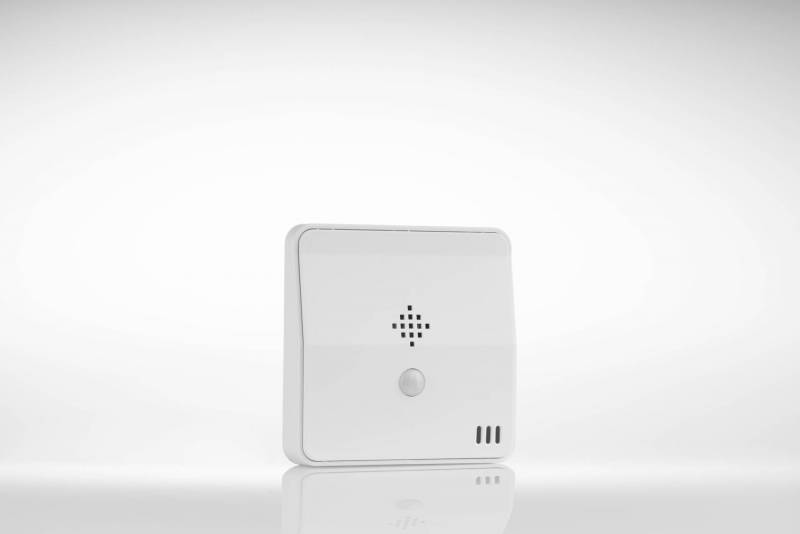 Dimensions

Technical specifications
Description
Multibox motion sensor
Standalone
3 years (average consumption 40 uA, max. 20mA)
Communication
2,4Ghz, IEEE 802.15.4 wireless
Communications coverage
10 m (Max. distance to the energy saver)
ANGLE AND DETECTION DISTANCE
Horizontal angle: 95º, vertical angle: 20º. Max. distance: 5m
Operating temperature
-10º to 50º
Technology
Infrared passive detector. Fresnel lense
Thermostat precision
+1ºC (-10º to 50 º)
Humidity precision
Humidity sensor embedded, precision 0 to 100% relative humidity 5%
Dimensions / Weight
80x80x16,5 mm (without accessory)/80x80x34,7mm (with accessory) / 75 grs.