Olimpo device
You are here
Olimpo device
Features
>
Sensorial impaired people support device at adapted sport competitions.
>
High sensitivity microphone integrated:the device detects the referee's starting gun and turns the led on immediately
>
Wireless communication with the coache's remote control
>
High processing and communication speed.
>
Standalone:battery operated
>
Portable: Small size and lightweight.
>
Independence: the system works in any sport competition in which a starting gun is used.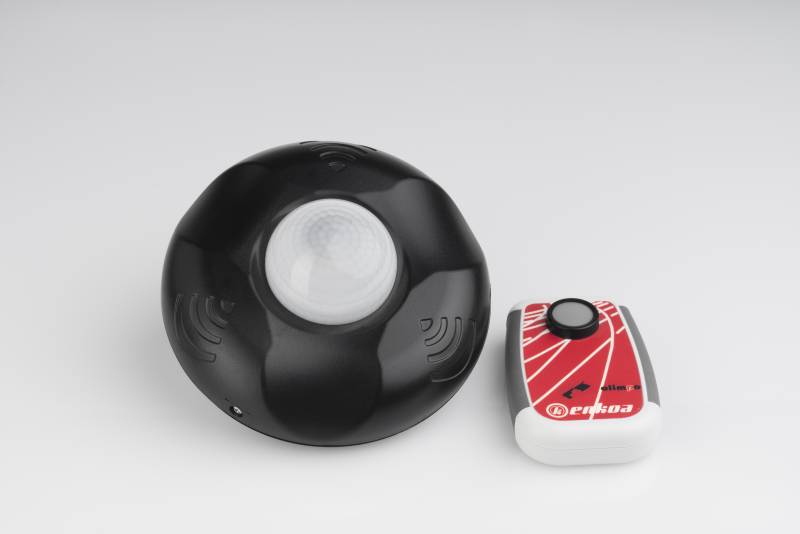 Dimensions

Technical specifications
Description
Visualization device for supporting hearing impaired athletes in races.
Remote control battery
1 battery CR2032. 2 year battery life (7,5uA avg. consumption, 20 mA max,)
Receptor battery
Lithium battery 9VPP3 Energizer LA522 Battery life; 40 hours ON/ 2 years switched off.
Life
500 cycles/outputs aprox.
Interface
High visibility led
Led visualization angle
180 degrees
Remote control-receptor distance
15-50 m depending on obstacles
Communications
2,4 GHz, IEEE 802.15.4 (between remote control and receiver)
Reaction to the shot
<1 millisecond
Receptor's dimensions
110 mmx 40 mm. / 120 grs.