Pappstor-cattle tracking & geopositioning (Precision livestock farming)
You are here
Pappstor-cattle tracking & geopositioning (Precision livestock farming)
Features
>
REMOTE MONITORING· the farmer will be informed real time through the mobile APP about the geopositioning ,nurturing and motion of the animal.
>
TRACKING of the animal lifecycle
>
CLOUD STORAGE. data will be accessible from everywhere.
>
PREVENTIVE DIAGNOSIS for medical care: the farmer is informed in advance if the animal doesn't move, eat and thus, we can take measures.
>
HIGHER PERFORMANCE of the animal
>
INCREASE IN PROFITS
>
IN COMPLIANCE WITH THE LOCAL LAWS
>
SCALABLE SOLUTION
>
NON INTRUSIVE SOLUTION
>
PRECISION LIVESTOCK FARMING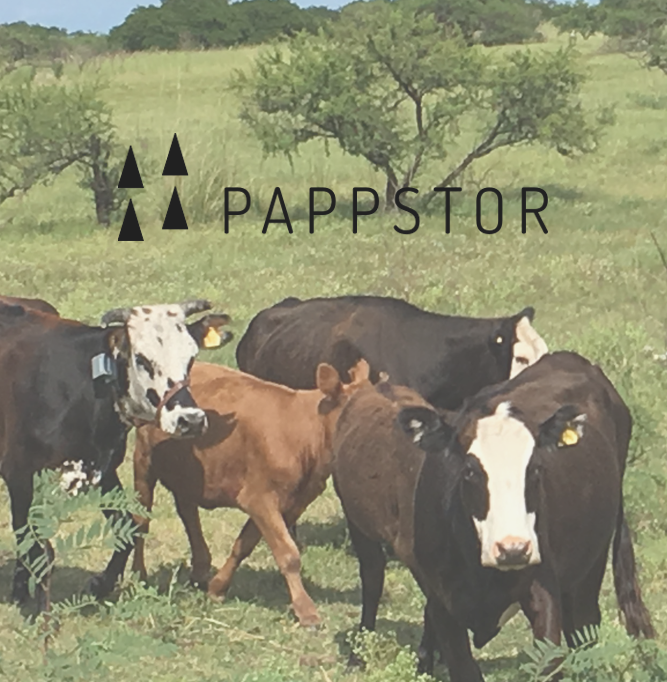 IMAGES

PAPPSTOR COMPONENTS
Management system
·Cattle management
·Historical
·Area perimeters
·Cattle lifecycle
·Cattle cares
·Sensor management

IoT data collection
·Geopositioning
·Rumen - Nurturing
·Motion
·Parasitization
·Scale: weight control

Mobile APP
·Geopositioning
·PUSH notifications
·Animal sheet
·Dashboard for decision making

Artificial intelligence(AI) & Big Data
·Machine Learning
·Animal behaviour patterns
·Data analysis
·Dashboard for decision making